Concrete Recycling in Spartanburg, SC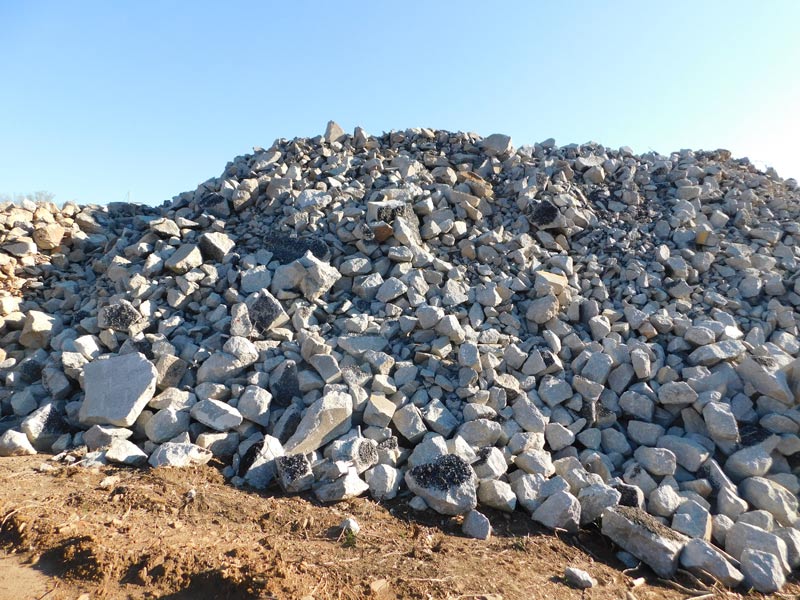 Concrete Recycling Inc is the premier aggregate supplier in Spartanburg, SC. Since 1999, our family owned and operated company has been committed to offering high quality customer support when it comes to the recycling of concrete, asphalt debris, and we're proud to be DHEC approved.
Concrete Recycling Inc
When you're in need of the services of a professional concrete recycling company, follow in the footsteps of countless area customers and get in touch with Concrete Recycling Inc. For residential and commercial clients in need of debris removal, asphalt and concrete recycling in Spartanburg, SC, our company has been the first choice of service providers in the area since 1999, and our commitment to providing quality service remains as strong as ever. As a family owned and operated business, Concrete Recycling Inc prioritizes first-rate customer support. When this is combined with our high level of quality and our range of services, it's easy to see why customers continue to choose us to handle their concrete recycling needs.
Recycled concrete in Spartanburg, SC isn't just a great choice for your time and budget—it's also an environmentally conscious option that results in a substantial reduction in waste production from construction and demolition sites. In addition to our concrete recycling services, we also offer demolition and hauling services, and we have a seal of approval from the Department of Health and Environmental Control. If you're considering working with a concrete recycling company in the near future, here are some of the many reasons Concrete Recycling Inc makes a fantastic choice:
We are a versatile and full service concrete and asphalt debris recycling company.
Our company is family owned and operated, and has served Spartanburg, SC since 1999.
We also offer demolition and removal services.
We are DHEC approved and a better choice for the environment than your local landfill.
Our rates are highly competitive.
---
Call Us Today
Call Concrete Recycling Inc today to learn more about our range of services and how we can help you save time and money.